Are you concerned about your child's reading skills? Have you noticed a decline in your child's reading ability since 2020? Your child is not alone. In fact, many students have fallen behind on their reading level due to global challenges and difficulties in the classroom. 1 Kids Zone reading tutoring helps your child get back on track!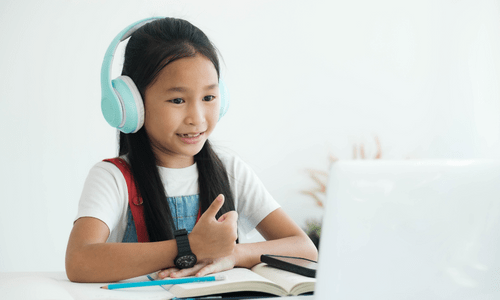 How Does Reading Tutoring Work Online?
1 Kids Zone, held to California teaching standards, specializes in tutoring students in grades K-5. We develop our lessons and approaches based on your child's unique way of learning. Whether or not your child has an IEP plan, we can help! We complement what your child is learning in the classroom and also offer you practices to help improve your child's reading ability at home.
Online reading tutoring is advantageous to you and your child. Your child can improve their reading skills from anywhere, as long as they have an internet connection — and nowadays, that can be from anywhere. 1 Kids Zone online tutoring services provide students with personalized instruction and individualized feedback from certified and caring teachers in a safe online environment.
Within the reading tutoring program, we can start from the very beginning, using sounds and pronunciation, setting the foundation of reading and writing. Your child's skills will progress in our tutoring program. They will grow their vocabulary and focus on reading comprehension. The program teaches in a fun manner to not only help them become a strong reader, but also help them enjoy reading. That is the key!
The building blocks for academic and personal success begin with reading. As your child ages, work will get harder; it is better to prepare your child now with a strong reading ability so the rest will come easy. Book a tutoring session to start advancing your child's reading skills today.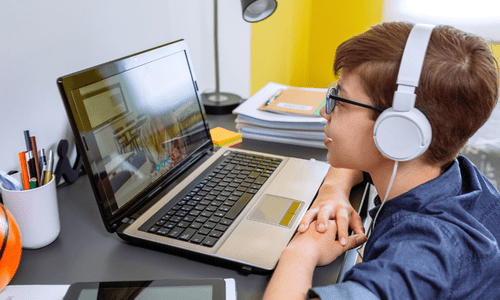 Benefits of Online Tutoring
Online tutoring offers more convenience than traditional in-person tutoring. With the click of a mouse, students will have access to a tutor from home. It can take place from the comfort of your own home. And transportation is not involved. There's no longer a need to travel to get to the appointment on time, and your child can remain in sweatpants. If your child is comfortable, then that can allow your child to keep full attention during each tutoring session. Additionally, online tutoring operates at lower fees compared to in-person services or private tutors, but that does not mean lower quality service. 1 Kids Zone's main priority is your child's education and welfare!
Each session is personalized to your child's unique needs and way of learning. 1 Kids Zone is aware that every person learns differently. Our teachers are certified and able to teach in a way that your child will understand.
How 1 Kids Zone Can Help
1 Kids Zone offers virtual reading tutoring services specified to the unique needs of your child. We provide a convenient and effective approach to help your child improve their reading skills. Online sessions provide opportunities for children to interact with caring teachers and learn in an individualized format. The reading tutor can assess the child's abilities and design lessons that aim to build confidence while improving comprehension, fluency, and vocabulary. In addition, parents are able to observe their child's progress. We can also offer parents tips to help when reading at home.
1 Kids Zone offers enriched online tutoring to students at any level across the state of California! We cater to each child's unique abilities, grade level, and instill confidence in learning.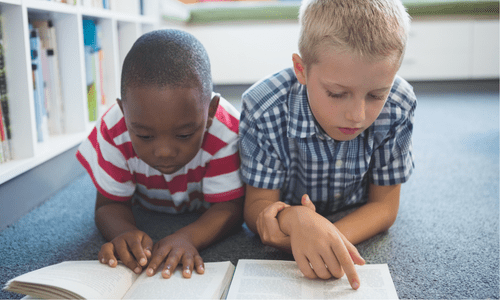 Why Choose 1 Kids Zone
Whether you seek help for your child who is struggling with reading, or if you wish to sharpen your child's skills, we can help! 1 Kid Zone is here and ready to begin tutoring. This program provides unparalleled value to you and your child. If you're looking for additional support for your K-5th grader, then 1 Kids Zone reading tutoring program might be the right choice for you. You can contact us at 707-803-9889 to book a session and help your child improve their reading skills today so they can accomplish more tomorrow!